Medical and Dental Practices
Payment solutions to increase patient payments and reduce costs.
Increase patient payments and satisfaction

Improve revenue cycle management

Securely store payment information

Flexible payment options

Reduce costs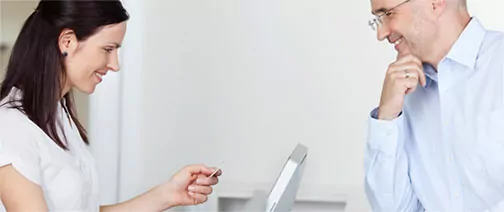 Solutions
Our services help healthcare practices improve collection rates from patients, increase patient satisfaction and reduce the amount of staff hours spent dealing with inefficient systems. Rectangle Health's integrated system allows you to focus on what's most important – your patients.